Biblical Health and Nutrition Events
Hear Sarah Speak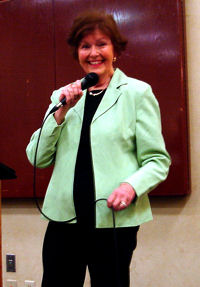 July 22, 2012 - Harvestime Global Church - 10:00AM. 7308 Aspen Lane, Brooklyn Park MN 55428
August 6th, 13th, 20th, 27th, 2012 - St John's Church - 6:30 PM - 9:30PM. 625 12th Ave, Howard Lake MN 55349. Sarah will be speaking on the Practical Use of the Gifts of Holy Spirit. Bob will be speaking on Praise and Worship.
September 30th, 2012 - Rehoboth Family Fellowship - 10:30 AM. 2815 Galleria Drive, Arlington TX 76011
To schedule your meeting and or additional information call Milk and Honey Farm at (320) 286-2865.
End of main content.